Who said Microtunnelling is boring.

Pezzimenti was engaged to install a 120m long, 430mm dia bore in clay and latite below a turnoff from the Princess Highway on Shell Harbour Road.
25m of microtunnelling and we encountered  several large cobbles, which knocked the cutters around, and then a steel obstruction which stopped the bore. Initially it was thought to be a rock anchor from a retaining wall – but these were not used.
A CCTV showed a metallic object in line with the bore which meant we couldn't pass. If you look closely at the third photo below the cutter (PDC) pattern is there.
A head with a diamond tip corer on the end was sent up which sliced through the obstruction. Pezzimenti have used this technique in the past to get through redundant rock anchors.
The object appears to be a hitch with the stamp Ritchie – Auburn.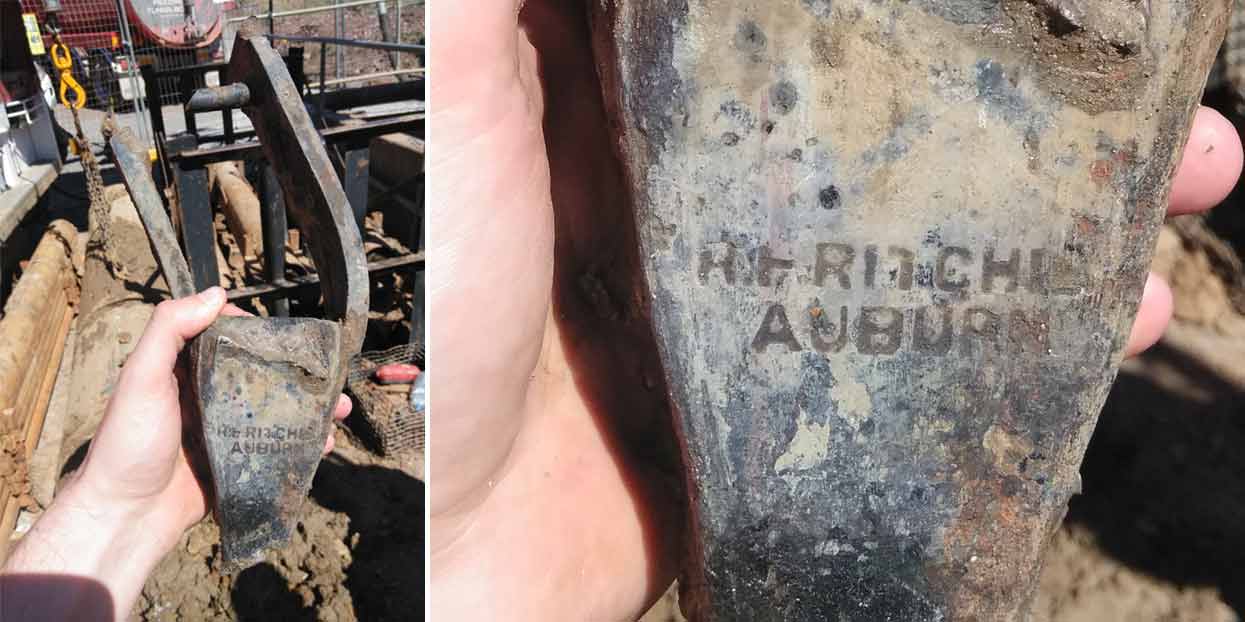 + The obstruction / artifact discovered in the line.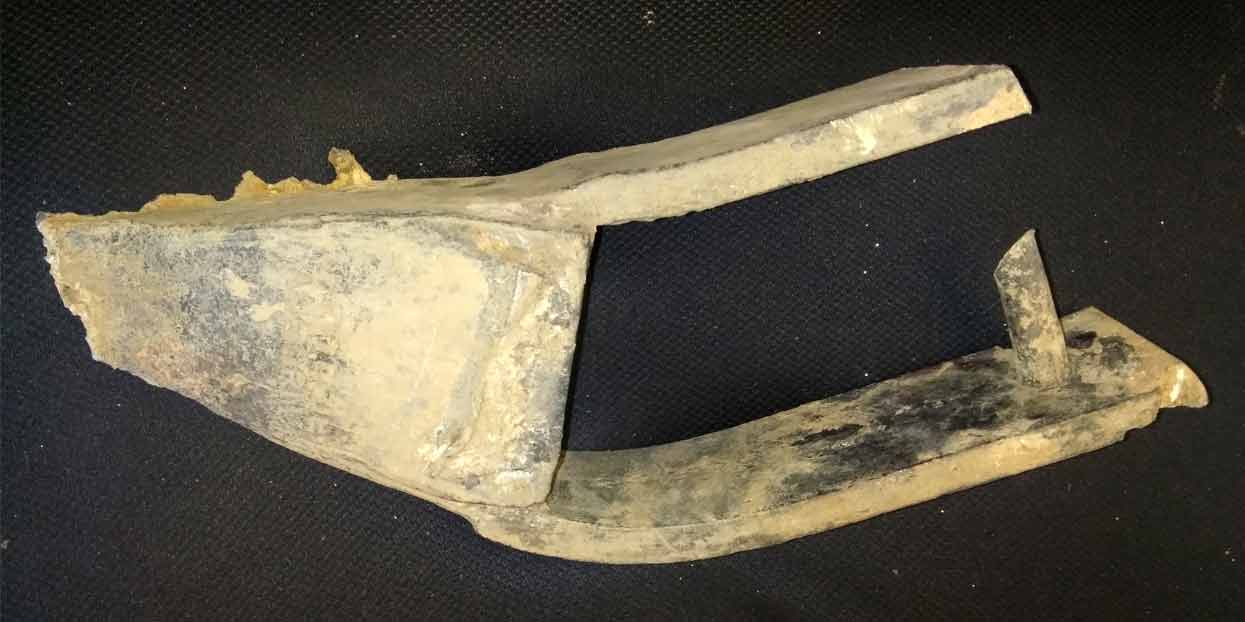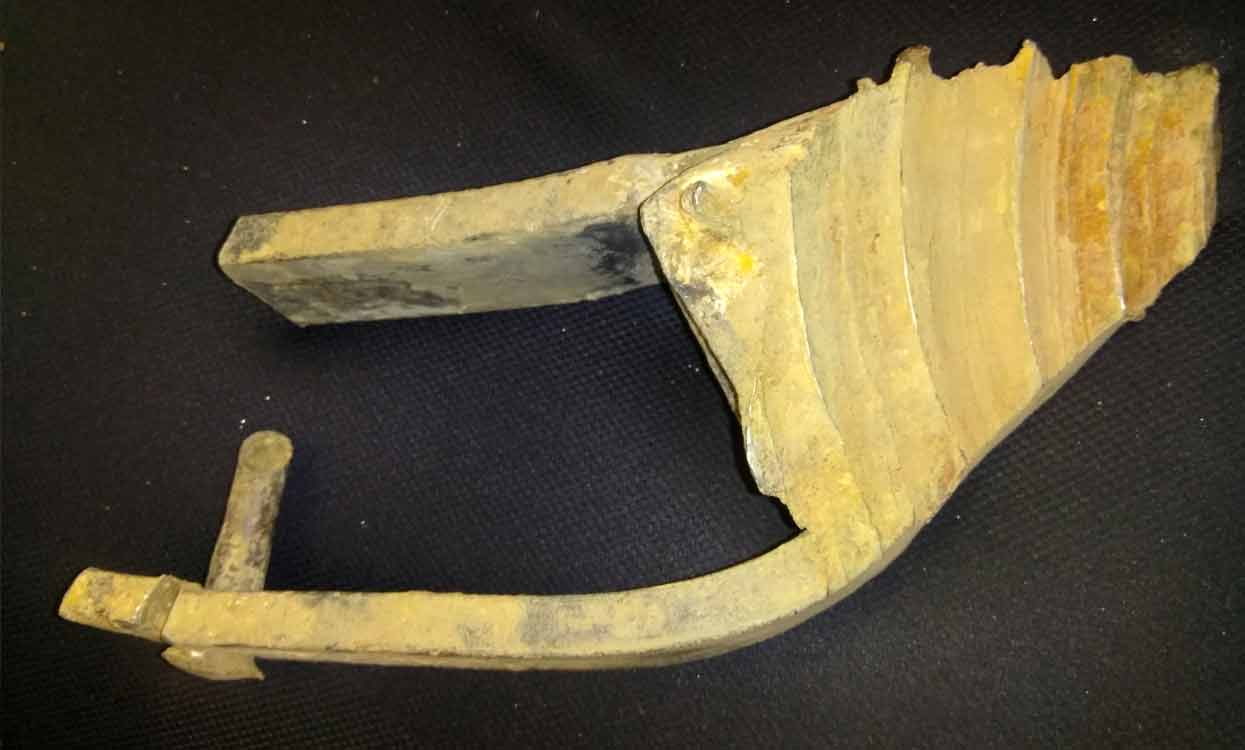 + The PDC cutter pattern can be seen at the right of the object.
Turns out the Ritchie brothers were blacksmiths and used to make agricultural and train products in the mid to late 1800's through to the 1950's in Sydney. They also made rolling rock carriers which is probably what this is off, after being used in the local quarries.
The area we are boring through looks to be an old creek bed below filled ground, so who knows how it made it in there.